Rafael Sabatini (রাফায়েল সাবাতিনি) Bangla Books
Rafael Sabatini is an Italian bestselling writer. He is mostly popular for his adventure novels.
He was born in lesi, Italy in 1875. At a young age, he learned six languages. He started writing from 1890. However, his first few books were unsuccessful. His first bestselling novel is "Scaramouche" which was published in 1921.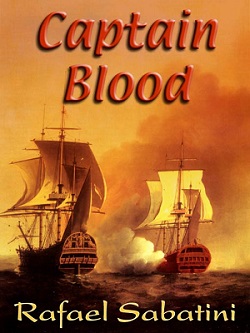 Then he wrote another outstanding book "Captain Blood" in 1922. It is about the story of an Irish Physician – Peter Blood. He saves a rebellious man's life. Then he is wrongly convicted of treason and becomes a slave. So he escapes and becomes the most feared pirate.
His another famous book is "The Sea Hawk" which is about an Englishman who later becomes a pirate.
Rafael Sabatini died in Switzerland in 1950. The first line of his book "Scaramouche" is written in his grave, "He was born with a gift of laughter and a sense that the world was mad".
Rafael Sabatini Books
1. Captain Blood [File Size: 5.23 MB]
2. The Sea Hawk [File Size: 9.88 MB]
3. Ruposhi Bondini [File Size: 6.92 MB]
4. Love At Arms [File Size: 5.78 MB]
5. The Black Swan [File Size: 8.68 MB]
6. Across The Pyrenees [File Size: 4.01 MB]
7. The Lost King [File Size: 17.3 MB]
8. The Lion's Skin [File Size: 10.6 MB]