Gulistan By Sheikh Saadi Bangla Book ( গুলিস্তা শেখ সাদী )
Gulistan ("The Rose Garden") is a landmark of Persian literature, perhaps its single most influential work of prose. It is one of the two major works of the Persian poet Sheikh Saadi, the other is Bustan. Saadi is considered as one of the greatest medieval Persian poets.
Gulistan is a collection of poems and stories. It was written in 1258 CE. It is widely quoted as a source of wisdom.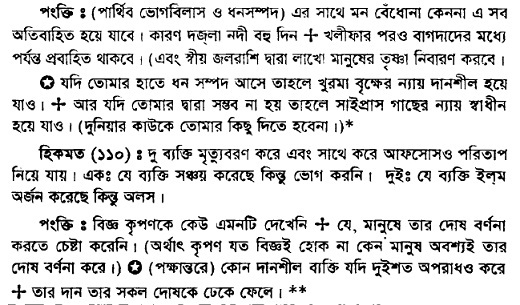 File Size: 5 MB. Book Pages: 157.
Gulistan Book Link
1. Gulistan Book ( গুলিস্তা শেখ সাদী )