Professor Natboltu - Science Fiction By Adrish Bardhan
Professor Natboltu (প্রফেসর নাটবল্টু চক্র সংগ্রহ) is a series of science fiction stories written by Adrish Bardhan. Adrish Bardhan is a science fiction writer in Bengali literature. He was born in Kolkata, 1932. He also translated many famous books.
Adrish Bardhan was the editor of science fiction magazine "Ashchorjo". In this magazine, he first created Bengali scientist Professor Natboltu Chakra. There are sixty-one stories in the book. These books are written for all ages and types of people, not for just scientists or adults.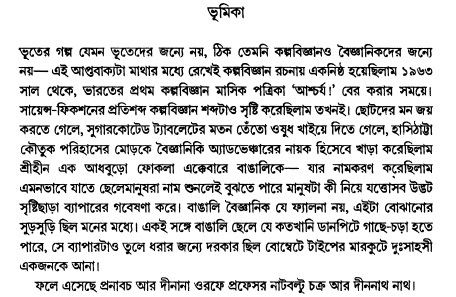 Professor Natboltu Book Link
1. Professor Natboltu Chakra Shongraha (প্রফেসর নাটবল্টু চক্র সংগ্রহ) [File Size: 76 MB]