All Books By Satyajit Ray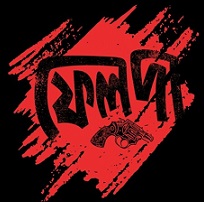 Satyajit Ray is a famous Bengali writer. He is the author of some of the extraordinary characters of Bengali literature including Feluda - the most popular detective character in Bengali, Professor Shonku - the famous scientist and Tarini Khuro - the story-teller. Satyajit Ray also wrote many short stories in science fiction, horror and other categories.
He was born in 1921 in the city of Calcutta into a Bengali family prominent in the world of arts and literature. He authored several short stories and novels, primarily aimed at children and adolescents. He was awarded an honorary degree by Oxford University. He died in the year 1992.
Satyajit Ray Book Links
Feluda
Professor Shonku
Tarini Khuro
Short Stories
4. Satyajit Ray Short Story Collection - Golpo 101
5. Bonkubabur Bondhu By Satyajit Ray