Sarat Chandra Chattopadhyay (শরৎচন্দ্র চট্টোপাধ্যায়) Books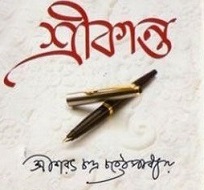 Sarat Chandra Chattopadhyay is a very famous novelist and short story writer in Bengali. He wrote about the lifestyle, tragedy and struggle of the village people and the contemporary social practices that prevailed in his time.
He was born on 15 September 1876, in Devanandapur, Hooghly of West Bengal. He was a good student and got a double promotion. But he could not take his F.A. (First Arts) examination or attend college due to lack of funds.
Sarat Chandra was a daring, adventure-loving boy. He started writing in his early teens. He moved to Burma In the year 1893. In 1916, he returned to India and settled in Howrah, near Kolkata. He was also involved in India's freedom struggle. In 1938, he died from liver cancer.
Sarat Chandra is one of the most famous writers both in Bangladesh and India. His books have been translated many times. His most popular books are Polli Samaj, Choritrohin, Devdas, Nishkriti, Dotta, Srikanta, Griho Daha, Shesh Prosno and Sesher Porichoy (Incomplete).
Sarat Chandra Chattopadhyay Books Link
Novels
2. BAMUNER MEYE (বামুনের মেয়ে)
5. BOIKUNTHER WILL (বৈকুন্ঠের উইল)
10. DEVDAS (দেবদাস)
17. PONDIT MOSHAI (পণ্ডিতমশাই)
18. SHESH PROSHNO (শেষ প্রশ্ন)
19. SHESHER PORICHOY (শেষের পরিচয়)
21. SHUVO DA (শুভদা)
Plays
2. ROMA (রমা)
Essays
2. SWADES O SAHITYA (স্বদেশ ও সাহিত্য)
Sarat Chandra Rachanabali
1. Sarat Chandra Chattopadhyay Rachanabali (শরৎচন্দ্র চট্টোপাধ্যায় রচনাবলী)