Dan Brown Bangla Books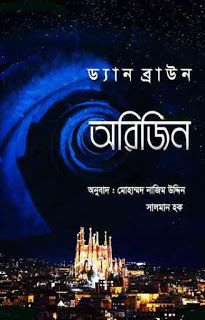 Dan Brown is a famous American author and novelist, who has taken the mystery thriller to another level. He was born in New Hampshire on 22nd June in 1964. His father was a mathematics teacher and mother was a church organist. He was brought up on the campus of a prep school, where he developed interest about the relationship between science and religion. He was graduated from Phillips Exeter and Amherst College. Later, he joined his first alma mater as an English teacher.
Brown got the inspiration of writing thrillers from Sidney Sheldon's novel "The Doomsday Conspiracy". He published his first novel "Digital Fortress" in 1998. The novel is a techno-thriller which describes the theme of government surveillance on the personal life of citizens with the help of digital information stored in electronic devices. Brown got immense popularity for his fictional character, Robert Langdon, who was the main protagonist of Brown's mystic thriller series named Robert Langdon Book Series. The first novel of this series is "Angles & Demons", where Langdon first appeared as a symbology professor of Harvard University. After the publication of the novel in 2000, Brown started gaining fame as a mystic thriller writer.
The other novels of the series are "The Da Vinci Code", "The Lost Symbol", "Inferno" and "Origin". The series became one of the bestselling novel series and brought him tremendous success. "The Da Vinci Code" topped the New York Times Best Seller list in its first week of publication in 2003. His novels have been sold over 200 million copies in 57 languages. In 2005, Brown was appeared in Time magazine's 100 most influential people of the year list and in the same year he ranked 12 in Forbes "Celebrity 100" list.
Although Brown reached to the zenith of success because of the Robert Langdon Book series, he could not get away of the criticism and controversy aroused from the series. His novels are based on Catholic belief and Christianity but many orthodox Christians rejected the facts presented by him in his novels. There was a huge controversy after the publication of "The Da Vinci Code" and Brown was accused of distorting the core philosophy of Christianity by his fabricating stories about Jesus and Holy Grail. He even faced copyright infringement charges but was acquitted later.
Book Links
1. Angels and Demons (Robert Langdon Series #1)
2. The Da Vinci Code (Robert Langdon Series #2)
3. The Lost Symbol (Robert Langdon Series #3)
4. Inferno (Robert Langdon Series #4)
5. Origin (Robert Langdon Series #5)
6. Deception Point (Outside Robert Langdon Series)