Jim Corbett Omnibus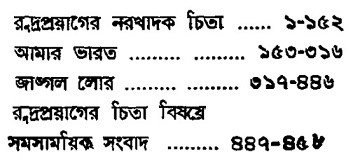 Jim Corbett, a colonel in the British Indian Army was born as Edward James Corbett, on July 25, 1875, in Nainital, near the Kumaon foothills of the Himalayas, in the United Provinces (now in Uttarakhand). He was not only a hunter or naturalist but also a writer. He was the eighth child of his parents, Christopher and Mary Jane Corbett. He moved to Nainital in 1862 with his family. His love of wildlife and forests developed since childhood.
During his life, Corbett shot several man-eating tigers and leopards. His famous books Man-Eaters of Kumaon, The Man-Eating Leopard of Rudraprayag, and The Temple Tiger recorded the human casualties for these tigers and leopards. Man-Eaters of Kumaon was the greatest success and, it was translated into more than 27 languages. Corbett's other notable works include Jungle Stories, My India, Jungle Lore, Tree Tops and, My Kumaon. Jungle Lore is considered as his autobiography.
Corbett was not only keen on hunting these man-eaters' animals but did much for the conservation of wildlife and forest in India, especially in Uttarakhand where he lived. The Indian government renamed the national part in Uttarakhand as 'Jim Corbett National Park' in his honor in 1957. After the independence of India in 1947, Corbett shifted to Nyeri, Kenya with his sister Maggie and spent his last years there. He continued to spread awareness about the decline of jungle cats and other wildlife till his death. On April 19, 1955, Corbett died of a heart attack.
Book Link
Book Description
Book Name: জিম করবেট অমনিবাস
Book Writer: জিম করবেট (Jim Corbett)
Book Pages: 492
File Size: 13.6 MB