Humayun Ahmed (হুমায়ূন আহমেদ) Books
Humayun Ahmed (1948–2012) is a Bangladeshi writer, screenwriter, and filmmaker. He wrote many fiction and nonfiction works, all of them were best-sellers. His literary style has been described as magical realism.
While still a university student, he published his first novel, Nondito Noroke, in 1972. His themes included the aspirations of average middle-class urban families and portrayed pivotal moments in their lives. Shonkhonil Karagar was his second book.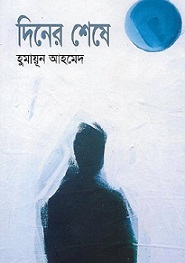 Humayun created fictional series with recurring characters like Himu, Misir Ali, and Shubhro. He wrote several novels about the Bangladesh Liberation War, including Aguner Poroshmoni, Srabon Megher Din, and Jyotsna O Jononir Golpo.
He published four autobiographies: Hotel Graver Inn, Amar Chelebela, Rong Pencil, and Fountain Pen.
Himu Series
Misir Ali Series
Shuvro Series
Science Fiction Books
Autobiography Books
Humayun Ahmed 9 Autobiography (আত্মজীবনী)
Children and Teenegers Books
Humayun Ahmed 7 Children's books (ছোটদের বই)
Horror Books (ভৌতিক গল্প)
Humayun Ahmed 5 Horror Books (ভৌতিক গল্প)
Miscellaneous Books
100+ Humayun Ahmed Other Books