Himu Series Books (হিমু সমগ্র) By Humayun Ahmed
Himu Series was written by the great Bangladeshi writer Humayun Ahmed (13 November 1948 – 19 July 2012).
Humayun Ahmed is a Bangladeshi writer, screenwriter and filmmaker. He wrote over 200 fiction and non-fiction books, all of which were bestsellers. His writing style is characterized as magical realism.
His debut novel Nondito Noroke was published in 1972 while he was still a university student. From his very first novel, his themes included the aspirations of average middle-class urban families and portrayed quintessential moments of their lives. His second novel was Shonkhonil Karagar.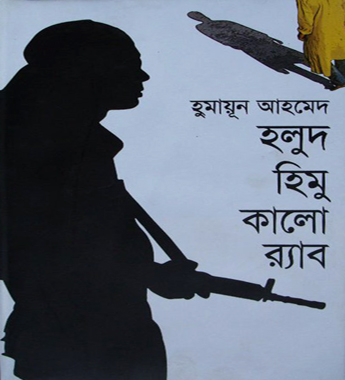 Humayun wrote fictional series featuring recurring characters such as Himu, Misir Ali and Shubhro. He wrote several novels based on the Bangladesh Liberation War – Aguner Poroshmoni, Srabon Megher Din, and Jyotsna O Jononir Golpo.
He wrote four autobiographies - Hotel Graver Inn, Amar Chelebela, Rong Pencil and Fountain Pen.
Himu Series Book Links (হিমু সিরিজের বই)
02. Dorjar Opashe (দরজার ওপাশে)
03. Himu (হিমু)
06. Himur Hate Koyekti Neel Poddo (হিমুর হাতে কয়েকটি নীলপদ্ম)
07. Himur Ditiyo Prohor (হিমুর দ্বিতীয় প্রহর)
08. Himur Rupali Ratri (হিমুর রূপালী রাত্রি)
09. Ekjon Himu Koyekti Jhi Jhi Poka (একজন হিমু কয়েকটি ঝিঁ ঝিঁ পোকা)
10. Tomader Ei Nogore (তোমাদের এই নগরে )
11. Chole Jay Boshonter Din (চলে যায় বসন্তের দিন)
12. She Ashe Dhire (সে আসে ধীরে)
14. Angul Kata Joglu (আঙ্গুল কাটা জগলু)
15. Holud Himu Kalo Rab (হলুদ হিমু কালো র‍্যাব)
16. Aaj Himur Biye (আজ হিমুর বিয়ে)
17. Himu Remand-e (হিমু রিমান্ডে)
18. Himur Ekanto Sakkhatkar O Onnannyo (হিমুর একান্ত সাক্ষাতকার ও অন্যান্য)
19. Himur Modhyadupur (হিমুর মধ্যদুপুর)
20. Himur Babar Kothamala (হিমুর বাবার কথামালা)
21. Himur Neel Jochna (হিমুর নীল জোছনা)
22. Himur Ache Jol (হিমুর আছে জল)
23. Himu Ebong Ekti Russian Pori (হিমু এবং একটি রাশিয়ান পরী)
24. Himu Ebong Harvard Ph.D. Boltu Bhai (হিমু এবং হার্ভার্ড পিএইচ.ডি বল্টু ভাই)
25. Moyurakkhir Tire Prothom Himu (ময়ূরাক্ষীর তীরে )
Other Humayun Ahmed Books
1. Himu (হিমু)
4. Science Fiction (সায়েন্স ফিকশান)