Henry Rider Haggard Bangla Onubad Books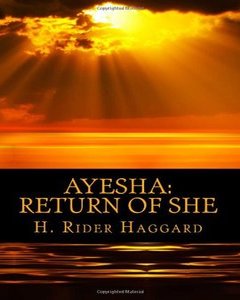 Henry Rider Haggard was an English writer of the adventure genre. He is best known for his Allan Quatermain and Ayesha series books.
He was born in Bradenham, England in 1856. His father was a barrister and mother was a writer. In 1875, he visited South Africa to work as a secretary to Sir Henry Bulwer, a Lieutenant Governor. He remained in South Africa for several years which served as an inspiration for his books later.
He published his first novel "Dawn" in 1884. In the next year, he wrote "King Solomon's Mines" which is one of his most famous novels. It is based on Allan Quatermain and a group of adventurers who explored an unknown place of Africa to find his missing brother. It is the first book of Allan Quatermain series. He successfully wrote many Allan Quatermain series books after that.
In 1886, he wrote "She: A History of Adventure" which is the first novel of Ayesha series. It is about the journey of two men to a lost kingdom in Africa. There they met a primitive nation and a queen named Ayesha who is known as "SHE" or "She-who-must-be-obeyed". It is one of the best-selling novels of all time.
He also wrote other non-fiction and short stories. He died in 1925.
Allan Quatermain Series
6. Marie
SHE or Ayesha Series
1. She And Return of She (2 Books)
Allan Quatermain and SHE (Ayesha) Series
Other Books By Henry Rider Haggard
1. Benita
2. Black Heart And White Heart
3. Cleopatra
4. Elissa
6. Jess
10. Nesha
11. Pearl Maiden
13. The Bretheren