The Hundred By Michael H. Hart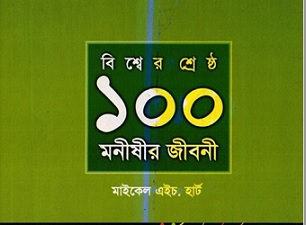 Written by Michael H. Hart, 'The Hundred' ranks famous personalities who were some of the most influential people in history. First published in 1978, Hart's book is unique since, unlike many other similar books of the era, he doesn't base the rankings on the popularity of these personalities. Instead, he assigns the ranks based on how much their actions changed the world.
The author presents a short biographical account of every famous personality in this book, followed by his own thoughts regarding the influence the said person had on the history of the world. The book was well-appreciated in different parts of the world. Some renowned people mentioned in the book include Prophet Muhammad (PBUH), Jesus, Gautama Buddha, Isaac Newton, Albert Einstein, Christopher Columbus, and so on.
Book Name: The Hundred (বিশ্বের শ্রেষ্ঠ ১০০ মনীষীর জীবনী)
Book Writer: Michael H. Hart (মাইকেল এইচ হার্ট)
Book Category: Biography
Book Pages: 242
File Size: 9.81 MB
Book Link
1. The Hundred By Michael H. Hart