Wings of Fire (অগ্নিপক্ষ) By A.P.J. Abdul Kalam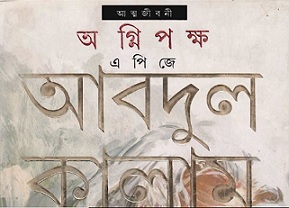 The book was initially published in Hindi in 1997, and the English translation, "Wings of Fire," was published in 1999. APJ Abdul Kalam, the book's author, was a renowned Indian scientist, statesman, and writer. Kalam was also known for his literary works, often focused on his vision for a better nation. In addition to "Agni Pakkha," he wrote several other books, including "Ignited Minds," "My Journey: Transforming Dreams into Actions," and "India 2020: A Vision for the New Millennium."
As an author, Kalam's writing style was simple, lucid, and focused on inspiring and motivating his readers. He often drew from his experiences and observations to provide practical insights and advice on leadership, education, and nation-building. His books continue to be popular in India and have inspired countless readers to strive for excellence and work toward improving their communities and their country.
Book Name: Wings of Fire (অগ্নিপক্ষ)
Book Writer: A.P.J. Abdul Kalam (এ. পি. জে. আবদুল কালাম)
Book Type: Autobiography
Book Pages: 219
File Size: 10.5 MB
Book Link
1. অগ্নিপক্ষ - এ. পি. জে. আবদুল কালাম