Agatha Christie Bangla Pdf Books
Agatha Mary Clarissa Christie (1890 –1976) is the best-selling novelist of all time, also known as "The Queen of Crime". She is considered to be a master of suspense, plotting, and characterisation.
She was a crime novelist, short story writer and playwright. She wrote 66 detective novels and 14 short story collections. She was the creator of two fictional detective characters, Hercule Poirot and Miss Marple.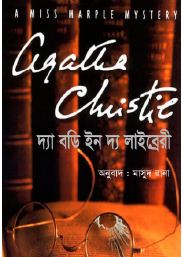 She is also the most-translated author (103 languages) of all time. Christie's best-selling novel is "And Then There Were None". Her novel "The Murder of Roger Ackroyd" was voted as the best crime novel ever.
Her readers voted "And Then There Were None" as the "World's Favourite Christie" book. They also voted "Murder on the Orient Express" for the second position and "The Murder of Roger Ackroyd" for the third position of her most favourite books list.
Hercule Poirot Books
1. Agatha Christie-50 (50 Books) [File Size: 27MB]
Miss Marple Books
1. Miss Marple Part-1 [File Size: 22.3MB]
2. Miss Marple Part-2 [File Size: 28.5MB]
Individual Books
1. Endless Night [File Size: 6.28MB]
2. A Caribbean Mystery [File Size: 2.87MB]
3. Game Over [File Size: 10.2MB]
Agatha Christie Somogro
1. Best Of Agatha Christie (3 Books) [File Size: 12.2MB]
2. Agatha christie Vol 1 part 1 (5 Books) [File Size: 4.53MB]